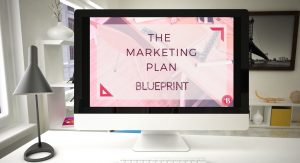 Every day is a good day for marketing planning.
Really?
Yes, because a well-thought-out marketing plan will help you to win new business and customers, to get more investments if you need them, and to have your team more aligned and committed to your goals.
I remember the first "big" marketing plan I had to write for a business I was responsible for.
It scared the heck out of me!
Why? Because the stakes were high.
I had to develop one that convinced senior management that my business was worth investing in as much as I did AND it had to deliver results for the…
Online Business Foundations 101
In this course, you'll develop basic literacy in the language of business, which you can use to start or grow your own small business.
Starting an online business can be fun and exciting. It can also be scary and confusing! The first step is to decide on a business–and this may be the hardest part, since there are so many to choose from.
We'll provide plenty of templates to help you through each section!