Welcome to our resources page! We created this page for you to refer to when you're looking for advice and suggestions on what products to invest in for your business and personal growth. We've used everything on this page before, and highly recommend the creators and businesses behind each one. These tools and resources are helping our business grow quickly, and we want the same for you!
COURSES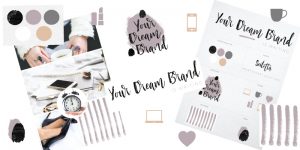 Discover Your Brand, Design Your Logo
Vanessa is a mom, business owner, and design instructor. Discover your Brand, Design your Logo is a simple 6 module course that will guide you step by step through the entire brand design process. Each module will teach you a new component of brand design and will be complete with tech tutorials, worksheets, and checklists and exclusive premium templates (in Illustrator & png format). You will literally have everything you need to design an awesome brand, plus Vanessa will be there to support you every step of the way.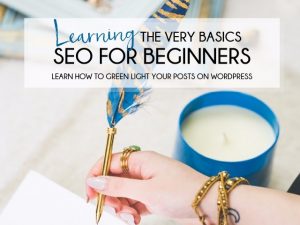 Vanessa has a new course available! Learn how to get green lights on your posts by infusing important keywords into your post titles, meta descriptions, images, and a few other gems. This training is only 15 minutes but it is SO packed with value. It also includes a formula sheet so you can get green lights every time.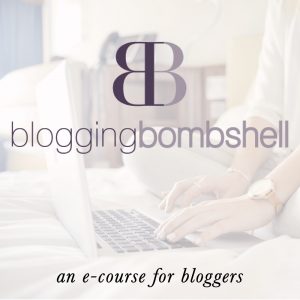 Sydney Cruise is the owner of Modern Luxe Creative, a creative studio focused on brand styling and web design. Her new course will teach you how to define your audience, develop a swoon-worthy design, write exceptional content, and market your blog. If you have trouble with establishing a daily schedule, fighting writer's block, email marketing, building relationships with affiliates, or working with guest bloggers, you definitely want to join Sydney's course!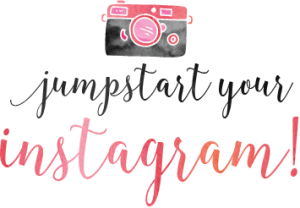 Diana Trinh from The Coffee Date is a graphic design and marketing instructor. Want to learn how to get more followers, connect with your tribe, and land more clients using Instagram? Jumpstart your Instagram is a course that walks you through all of that and more. You're never going to be scared of Instagram again! Don't stress out figuring what to post, you'll be learning design, editing, and strategy all in one course! You'll learn how to conduct hashtag research, design Instagram graphics using Photoshop & Canva, edit your photos using Lightroom & Photoshop (with a lifestyle photographer expert!), edit your photos using free phone apps, and strategy to put you in front of your target audience.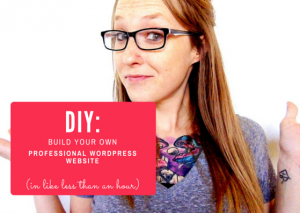 DIY: Your Professional WordPress Site
So, you want a professional WordPress website? But you don't have the funds to pay for a developer right now? Megan Kathleen will walk you through how to purchase your domain name, pick the right hosting company (we like InMotion Hosting), install an attractive WordPress theme, and navigate the world of cPanel in this itty-bitty course.
---
DESIGN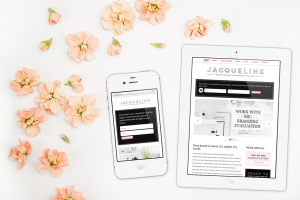 Meet Jacqueline, a chic WordPress Theme for women entrepreneurs, consultants & coaches. Highlights of this theme include the prominent placement for the newsletter subscription form and menu navigation which stays to top as you scroll down the page.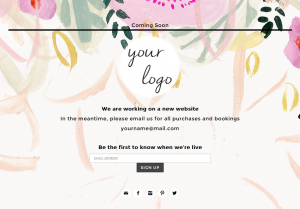 Coming Soon Web Page – Responsive
A coming soon page is a good idea to have while your transitioning from securing your domain name to having your upcoming web design live. It means your website can do its job (convert into leads and sales) straight away!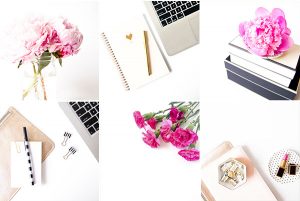 Having high quality photography on your website is essential. Fortunately, there are affordable options out there for bloggers just starting out who want a styled look for their website and blog. The Styled Stock Society puts out at least 25 new images each month, and as a bonus, they're perfect for Instagram!
---
EMAIL
We were with MailChimp for about two seconds until I realized it wouldn't scale for our business. The biggest thing I love about ConvertKit is that we only pay once per unique subscriber, which isn't the case with MailChimp. I also love the simplicity of their emails, as well as the powerful form and landing page creation tools. Their support has been tremendously helpful so far, and their blog is full of documentation and resources.
---
I looked high and low for the right hosting company to use for our business. After weeks of reading reviews and comparing the plans and features of dozens of providers, I confidently signed up with InMotion Hosting. I've been really pleased with their support times and resources so far, and highly recommend them to anyone who is looking for their first hosting company, or is looking to make a transfer. Their cPanel interface is super easy to use, and it only took 24 hours for us to go live with our site from signup time to WordPress being fully installed and designed by me!
---
TOOLS
EPIC BLOG: One-Year Editorial Planner
I adore Regina Anaejionu from byRegina, so I just had to pick up her one-year planner. This planner has been immensely helpful for me for scheduling out our blog posts, promotions, and campaigns. The layout is very friendly on the eyes and there's plenty of room for notes. Also included is a mini blog business plan, ideal reader survey, monthly theme planning, and monthly content planning. Most importantly, I love supporting another women-led small business!
#AskGaryVee: One Entrepreneur's Take on Leadership, Social Media, and Self-Awareness
I hope you already own this book! Gary is an incredible resource and visionary, and the insights he provides in his latest book are thought provoking. It showcases the most useful and interesting questions Gary has addressed on his show, and presents practical, timely, and timeless advice on marketing, social media, entrepreneurship, and everything else you've been afraid to ask but are dying to know. Whether you're planning to start your own company, working in digital media, or have landed your first job in a traditional company, #AskGaryVee is your essential guide to making things happen in a big way.

Presentation Zen: Simple Ideas on Presentation Design and Delivery
This book by Garr Reynolds is my go to resource on creating a successful presentation. For 15 years, I was in the Information Technology (marketing) world. I picked up the bad habit of cramming tons of technical content and graphs into my PowerPoint presentations. It worked fine for a knowledgeable tech audience. But when I moved to a career in teaching, I found my super dense charts were not communicating effectively at all. Presentation Zen guided me on how to improve them for maximum impact with non-technical audiences.


slide:ology: The Art and Science of Creating Great Presentations
I never knew there was actually a science to creating great slides. I really appreciate the case studies that Nancy Duarte's book provides. One simple but profound tip I picked up: check out your competitor's materials. You certainly want to be sure you're distinct from them!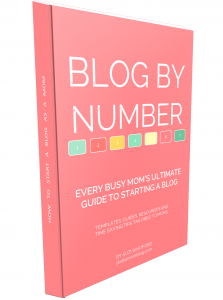 Suzi Whitford's book is perfect for you if you're a busy mom who wants to start a blog. For those who only have an hour here or there to work on a side hobby, Suzi also provides a Google Docs Blogging Workbook included with this ebook to help you progress through the steps of starting a blog. For the moms who want to share their voice with the world but are too fearful to start a blog because it is too 'technical' and takes too much time, get Suzi's book!
Canon Rebel T5 DSLR Camera Bundle
It's no secret I adore my Canon camera. When I was backpacking in Nepal, studying in Brazil, and vacationing in South Africa and Portugal, this camera stood up to heavy abuse in a multitude of conditions. I love the battery life and the quality of the lenses that Canon produces, so I highly recommend this bundle to get everything you need to both take high quality photos for your blog and business, and capture personal moments.
Disclaimer: In our ongoing effort to be fully transparent, we wanted to let you know that some of the links above are affiliate links. As a reminder, we only recommend things we've used and love! Thank you for your ongoing support at no additional cost to you.
Join our community!
Love our freebies & content? We'll deliver them right to your inbox. Not too often, just right! You'll also get access to our growing library of resources & private Facebook group!