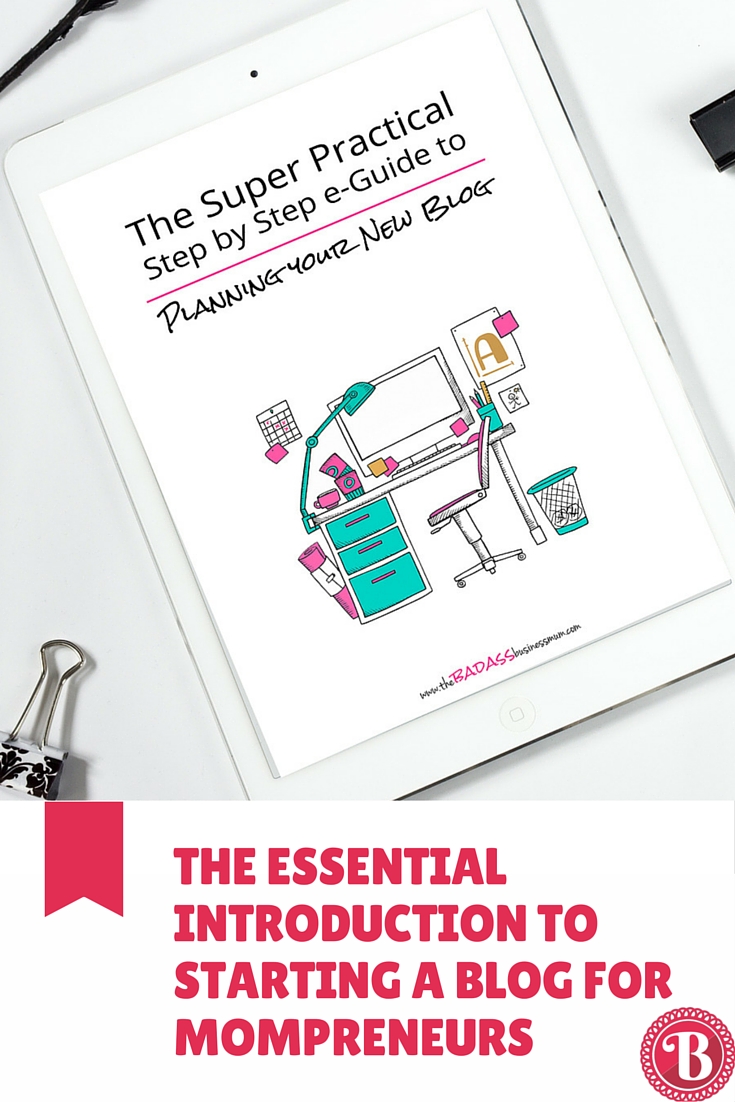 All moms deserve to fulfill their inner mompreneur–and if you have a business vision, Laura Williams is the original badass business mum. We're huge fans of her straight talk and actionable resources for mompreneurs (or mumpreneurs as they like to say across the pond!)
Starting a blog is integral to your personal journey as an small business owner.
We understand that starting a blog can be overwhelming (we're working on ours daily!), but it doesn't have to be. With a clear vision of your goals for your blog, you'll know what your end result looks like and be able to move swiftly towards that ideal finished product.
That's where Laura's brand new e-Guide comes in. It's aptly named The Super Practical Step-by-Step Guide to Planning Your Blog, and since we were given an advance copy to peruse, I can tell you that it rocks!
Inside you'll find 75 pages of actionable information, worksheets, and checklists to propel your blog forward. This includes 10 practical activities, plus bonus worksheets for naming your blog. There are also 3 step-by-step checklists for DIY designing and building your blog, and creating brilliant blog posts.
In part one, you'll learn how to build your blog foundation, including how to define your why and choose your niche. In part two, you'll learn how to transform your blog into a business and hone in on your ideal revenue streams. In part three, Laura will walk you through how to declare your version of success, and define the strategy you'll need to achieve your goals.
Imagine this:
No more Google-ing.
No more scouring Pinterest.
No more trawling Facebook groups.
No more sifting through information trying to find out what you need to do first.
"A rock solid brand needs to be built on rock solid foundations," says Laura, and her quote could not be more accurate. Your blog represents your brand image, and ties into everything from how your business looks, to the experience your readers and customers have with your business. With Laura's guidance, you'll be well on your way to learning the keys to success for starting a blog, controlling your brand story, and presenting your brand in the best light.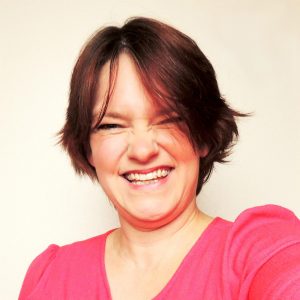 Laura is known for both her warm persona, and the immense freebies she offers to her adoring community of mompreneurs. She is one of THE people I look to for novel insights and clear, practical advice for our business. Her new guide did not disappoint!
Laura's new e-Guide costs only £10 (about $15), but if you join her free community first, The Badass BusinessMums' Club, you'll be able to get a discount code for 50% off. Here's to happily starting a blog!
Join our community!
Love our freebies & content? We'll deliver them right to your inbox. Not too often, just right! You'll also get access to our growing library of resources & private Facebook group!
Lucy Briggs is an entrepreneur, social media marketing specialist, and co-founder of Brand Marketing Tips and Briggs + Briggs Marketing Services.